SymbOS, Subversion, TortoiseSVN, and the meaning of life (well game of life)
-
As seen on the SymbOS mailing list :
So I set up a project at SourceForge.net now :
SymbOS on SourceForge
Additional information have to be added, this is just a first start.
You can checkout the application and driver source codes here :
https://symbos.svn.sourceforge.net/svnroot/symbos
You don't need an account for read access. If you want to have write access please contact me directly.
If you try this and have any issues please tell me.
CU,
Prodatron
Ok, so you want to get the sources ? Then start to download TortoiseSVN and install it.
Then create a new directory, right click on it, choose SVN Checkout... and copy and paste https://symbos.svn.sourceforge.net/svnroot/symbos in URL of repository.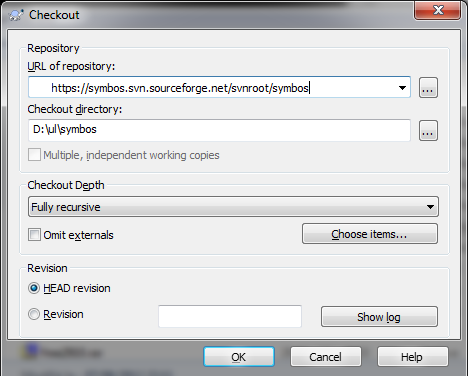 Et voila ! You have the SymbOS sources on your computer to toy with it.
To update the sources to the last version, right click on the directory and choose SVN Update (english documentation of subversion available, other languages too).
About the Conway game of life, I recommand to read What is the Game of Life ? by Paul Callahan and More than a game : the Game of Life by Adrian McMenamin.